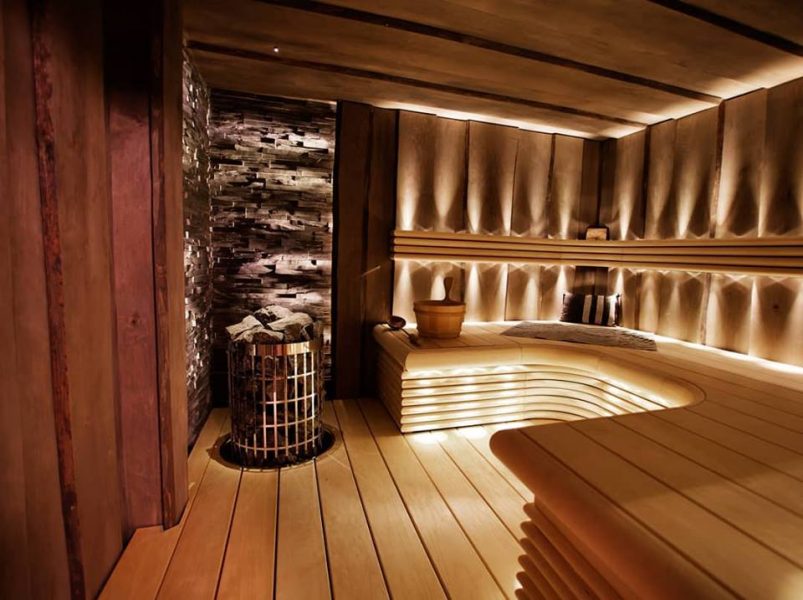 Finska savna, Infrardeča savna, Turška savna
SAVNA
Savna je majhna soba oziroma majhna hiša, zasnovana kot prostor z visokimi temperaturami. V savnah ljudje izpostavljajo svoje telo delovanju vročega suhega zraka ali pare in ga nato izmenično ohlajajo z mrzlo vodo, snegom, ledom, ipd. Izraz savna se metaforično uporablja tudi pri opisovanju neobičajno vročega ali vlažnega okolja.
Savnanje je lahko tudi družabni dogodek, pri katerem so udeleženci goli in sedijo ali slonijo v prostoru, segretem na 80°C ali več. To povzroča sprostitev in vzpodbuje potenje.
Savna, ki je danes znana v zahodnem svetu, izvira iz severne Evrope, kjer imajo praktično v vsaki hiši vgrajene savne.
V mnogih okoliščinah bi bila temperatura, ki se približa in preseže 100 °C, povsem nevzdržna in verjetno smrtna, če bi ji bili izpostavljeni daljše časovno obdobje. Savne to težavo premagujejo z nadzorom vlažnosti. Najbolj vroče finske savne imajo sorazmerno nizko vlažnost, pri kateri para nastaja z vlivanjem vode na vroče kamne. S tem se dosežemo, da je temperatura, pri kateri bi lahko zavrela voda, bolj vzdržna.
Tisti, ki so jim bolj všeč višje temperature si ponavadi izberejo sedenje na klopi na višjem nivoju, tisti, ki pa uživajo v bolj zmernih temperaturah, pa si izbirajo sedenje na spodnjih klopeh. Dobra savna ima sorazmerno majhen temperaturni razkorak med različnimi stopnjami klopi. Vrata je potrebno imeti zaprta, saj se le tako lahko vzdržuje temperatura v savni.