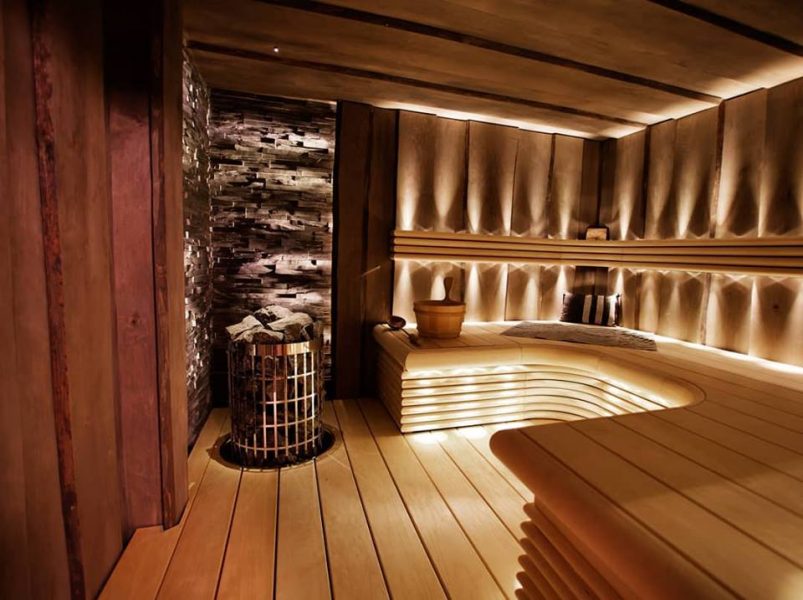 Finnish sauna, Infrared sauna, Steam bath
WHAT IS A SAUNA?
A sauna is a small room or building designed as a place to experience dry or wet heat sessions, or an establishment with one or more of these facilities. The steam and high heat make the bathers perspire.
The sauna known in the western world today originates from Northern Europe In Finland, there are built-in saunas in almost every house.
Under many circumstances, temperatures approaching and exceeding 100 °C (212 °F) would be completely intolerable and possibly fatal if exposed to long periods of time. Saunas overcome this problem by controlling the humidity. The hottest Finnish saunas have relatively low humidity levels in which steam is generated by pouring water on the hot stones. This allows air temperatures that could boil water to be tolerated and even enjoyed for longer periods of time. Steam baths, such as the turkish sauna, where the humidity approaches 100%, will be set to a much lower temperature of around 40 °C (104 °F) to compensate. The "wet heat" would cause scalding if the temperature were set much higher.
In a typical Finnish sauna, the temperature of the air, the room and the benches is above the dew point even when water is thrown on the hot stones and vaporized. Thus, they remain dry. In contrast, the sauna bathers are at about 38 °C (100 °F), which is below the dew point, so that water is condensed on the bathers' skin. This process releases heat and makes the steam feel hot.
Finer control over the temperature experienced can be achieved by choosing a higher level bench for those wishing a hotter experience or a lower level bench for a more moderate temperature. A good sauna has a relatively small temperature gradient between the various seating levels. Doors need to be kept closed and used quickly to maintain the temperature inside.